Customer testimonials
More than 14 fashion companies and 500 students endorse us.
We got to know Movingmood through a sustainable fashion company. It helped us to improve our best sellers, the dresses, to make them more inclusive, with almost no cost .
Susana Herrador, Designer and founder at Touchemoa, Barcelona.
---
Movingmood helped me expand on my knowledge on materials and placement of certain adaptive features such as feeding tubes. With their knowledge and guidance and survey results from the disabled community, I was able to design an inclusive collection catering to people's needs in the hope that more fashion brands will do the same thing.
Claire Louise Thorn, Founder and designer at Claire Louise Thorn. London, UK.
---
Working with Rut and the students was an absolute joy. I would highly recommend this module if you want to get a different perspective from those with lived experiences of accessibility challenges – Kat Paylor-Bent, Seated Sewing
Kat Paylor-Ben, CEO Seated Sewing, UK
---
I am really grateful and proud to have an inspiring teacher like you, not only helping us in our studies, but in our overall life. I will always remember your advice.
Bushra Al Jarayhi, GBSB- Online course
---

The illusion that moves me in the world of clothing is to pose challenges and look for solutions to help make tasks easier for people with reduced mobility and their carers. Always without forgetting to dignify them as people, considering aesthetics and fashion.
A conversation with Rut in this sense made me aware that the way forward was the integration of certain aspects in the overall tailoring, she did not recommend me to segregate an exclusive collection that differentiated them from the rest of the company. Doing the course proposed by Rut has helped me to discover new ideas, organise my own and put them into practice.
Núria Membrives, profesora de costura y patronaje Academia Segueix-me el fil. Barcelona.
---
Rut puts forward a vision of fashion that goes beyond trends to put people at the centre of design, pointing out the enrichment of the diversity of bodies and skills present in our real environment.
Noemí Claveria, Prf Design, EASD LLotja, Barcelona.
---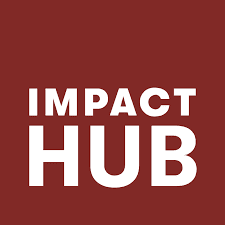 Rut's energy, passion and care for what she believes in takes you over from the first moment you meet her. Her work is also her mission: she is extremely knowledgeable and fearless in advocating for the inclusion of people with disabilities and making the world just and accessible for all. Rut is a true activist and a strong ally for the community, if you challenge her, she'll challenge you back.
Anna Arato, Project manager, Network Development at Impact Hub Network, Austria.
---
I met Rut in the occasion of Social Challenges Innovation Platform, where I discovered the MovingMood project. I met her in Brussels, where she told how her sewing machines were adapted to the needs of the Hungarian youngsters with disabilities she was working with in that occasion. She told more than a project, she told her passion, her knowledge and her commitment to make the world a better place. Since then, I always followed Rut and her company on social media, learning about inclusivity and accessibility in the fashion industry. And today I am glad to share with her a new adventure, in the framework of the Better Incubation programme, where Rut is contributing to our Community of Practice on People with Disabilities. Together with EU|BICs, Impact Hubs and other experts she is helping the programme to shaping more inclusive and impact-oriented business incubation programmes.
Chiara Davalli, Senior Project Leader at EBN (European Business Innovation Centre Network), Belgium.
---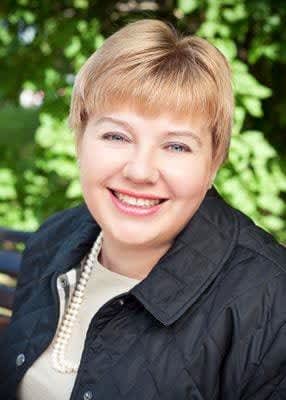 I met Rut when she was invited as guest professor and expert for PRUE in 2019. She provided special courses for bachelor and master students doing this both knowledgeable and interesting. The topics which Rut provided let the students ti expand their horizons in entrepreneurship, marketing, management and – what is the most valuable – practical issues and cases can be faced in the business reality. The interactive style and questions discussed drew a lot of interest of the audience. We all appreciated Professor Rut Turró's being here and wish her getting associated with our university in the future.
Anna A. Dokukina, Ph.D. (Economics), Industrial Economics Department, Plekhanov Russian University of Economics, Moscow.
---
The Escuela de la Dona has acquired two Moving3Dmachine levers designed by the social enterprise Movingmood. With this initiative, the school has taken a further step in the process of adapting its classrooms.
Laia Moret, Escola de les Dones, Àrea de Cohesió Social, Ciutadania i Benestar. Barcelona
---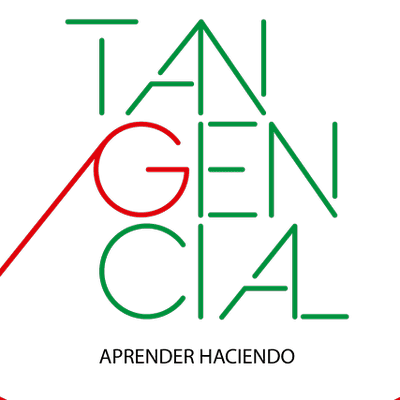 Rut's challenges are always interesting because they address a real problem, and using low-cost technologies to solve it is something we love at Tangencial.
Daniel Cruz, Co founder Tangencial SCCL. Barcelona.
---