Courses and training programs in inclusive fashion and design
Our impactful training and courses impulse the power of education to bring accessibility awareness to companies, universities, and organisations.
Grow your career and become an expert inclusive fashion designer. We have a reliable method that has already led other students to advance their careers.
If you want to innovate, differentiate yourself and gain market share, sign up for our Inclusive Fashion All Abilities Fashion online or face-to-face training!
Who should attend our inclusive fashion design courses?
Courses, lectures, workshops and customised coaching for teams. We create innovative experiences where you will work on fashion accessibility with expert designers, researchers and people with disabilities.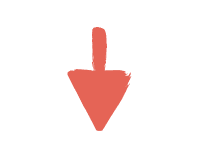 Fashion designers
Professionals
Freelance
Entrepreneurs
Graduates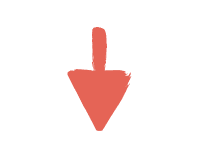 Companies
Fashion companies
Creative studios
Marketplaces
Start up
Renting services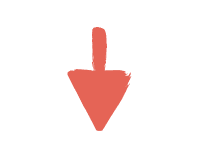 Universities and clusters
Researches
Professors and teachers
Sustainable fashion
Which needs are covered by the training?
Learn the basics of accessible fashion to develop inclusive garments.
Know the types of disabilities for which you should design and optimise.
Understanding the needs of people with disabilities and seniors.
Acquire the necessary skills in inclusive design and fashion accessibility to create, interpret and evaluate products.
Know the accessibility standards you should follow.
You will be able to identify the accessibility of your collections.
The best tools, techniques and methods to validate your accessibility efforts.
How to proactively incorporate accessibility into your design and development processes.
Increasing innovation.
Improve creative skills.
Increase the potential of collections.
Place your fashion brand as a pioneer in diversity, inclusion and accessibility.
Improve the competitiveness of the organisation.
Align diversity and design as a driver of social transformation.
Our inclusive fashion design courses
Choose the best option that suits you. In addition to face-to-face and virtual programmes for companies and institutions, we have online courses available to improve your creative skills.
Grow your career. Be part of designing a more inclusive world and don't get left behind.
Master of Inclusive Design and Management
Impulse your career as an inclusive designer with this pioneering Master's program in accessible fashion. Integrate inclusivity into collections that work for all bodies.
Designing Inclusive Tops
Specialise in designing tops and upper body wear for all bodies. Innovate the latest in inclusive fashion.
Grow your career as an inclusive designer!
Trousers Design for Everyone
Specialise in designing inclusive trousers that combine style with practicality. Learn to use accessibility moodboards and create your first pattern.
Grow your career as an inclusive designer!
Inclusive Coat Design
Create beautiful and inclusive coats for bodies of all abilities, exploring innovation in overcoat, parka, and jacket design. Learn and grow your career in inclusive design.
Grow your career as an inclusive designer!
Understanding disability and it's global impact
Explore disability in all its forms and the impact it has on people around the world in order to shape more inclusive design. Expand your career in contemporary, inclusive fashion.
The Key Pillars of Inclusive Fashion Design
Equip yourself with the skills to design pieces for all occasions that are 100% adapted for people of all abilities. Stay at the helm of inclusive design.
¿What are you going to take?
A practical and easy method for introducing accessibility into your collections, learning how to evaluate, implement and analyse accessibility in fashion.
A roadmap that makes it easy to implement accessibility in your design processes. How to get started?
Accessibility Mood boards to establish inclusive design solutions. Your guide to create inclusive design.
Kit of unique fashion accessibility factsheets and templates to help you in your inclusive design process.
List of 50 tools: resources and suppliers to effectively develop accessibility in your collections.
Visual sheet of the needs of people with disabilities (sensory, physical and cognitive) detailed with the 9 design features (tailoring, pattern making, fastenings, fabrics, etc).
1 year of unlimited access to all the contents.
Personalised mentoring sessions.
Access to the group forum.
All Abilities Fashion Certificate.
Outcomes of our Inclusive Fashion Design Courses
At the end of the Inclusive Fashion Design course you will be able to analyse the accessibility of clothing.
You will gain the conceptual understanding and methodological competence in inclusive design necessary to create, interpret and critically evaluate and, advance knowledge about diversity and accessibility of fashion.
You will learn to think differently by empathising with people with disabilities. You will learn about their challenges and needs.
You will become a Change Maker in making the world a more accessible and inclusive place.
You will contribute to meeting legal and policy commitments for accessibility, equity, diversity and inclusion at local, national and global levels.
If you want your products to reach their full potential, you need to design for accessibility.
Why learn inclusive fashion?
Inclusive design is characterised by incorporating as many people as possible who can use a product or service, without the need to adjust or adapt it.
This represents a great competitive advantage because we expand customers and markets without additional effort or cost. Accessibility comes as standard, functionalities are integrated from the beginning of the design process, making products suitable for most people.
Products designed for people with disabilities are convenient and useful for the whole population such as email, telephones and remote controls. This is because disability affects us all to a greater or lesser degree, and on average, we all live 8 years with a disability. So why don't we make products accessible?
Designing for people with disabilities will lead to innovation, it will lead to create value, we will have more guarantees of success, y and more people will benefit from and use our products.
The application of inclusive design has multiple benefits, generates great value, provides competitiveness, increases income and customers, and improves the social image of the organisation.
Think diversity, design accessibility and you will create inclusion.
Workshops and lectures
We have extensive experience lecturing and developing practical workshops in #design #inclusion #accessibility #sustainability #fashion and #social entrepreneurship.
Are you ready for new challenges and to experience inclusion?
Some examples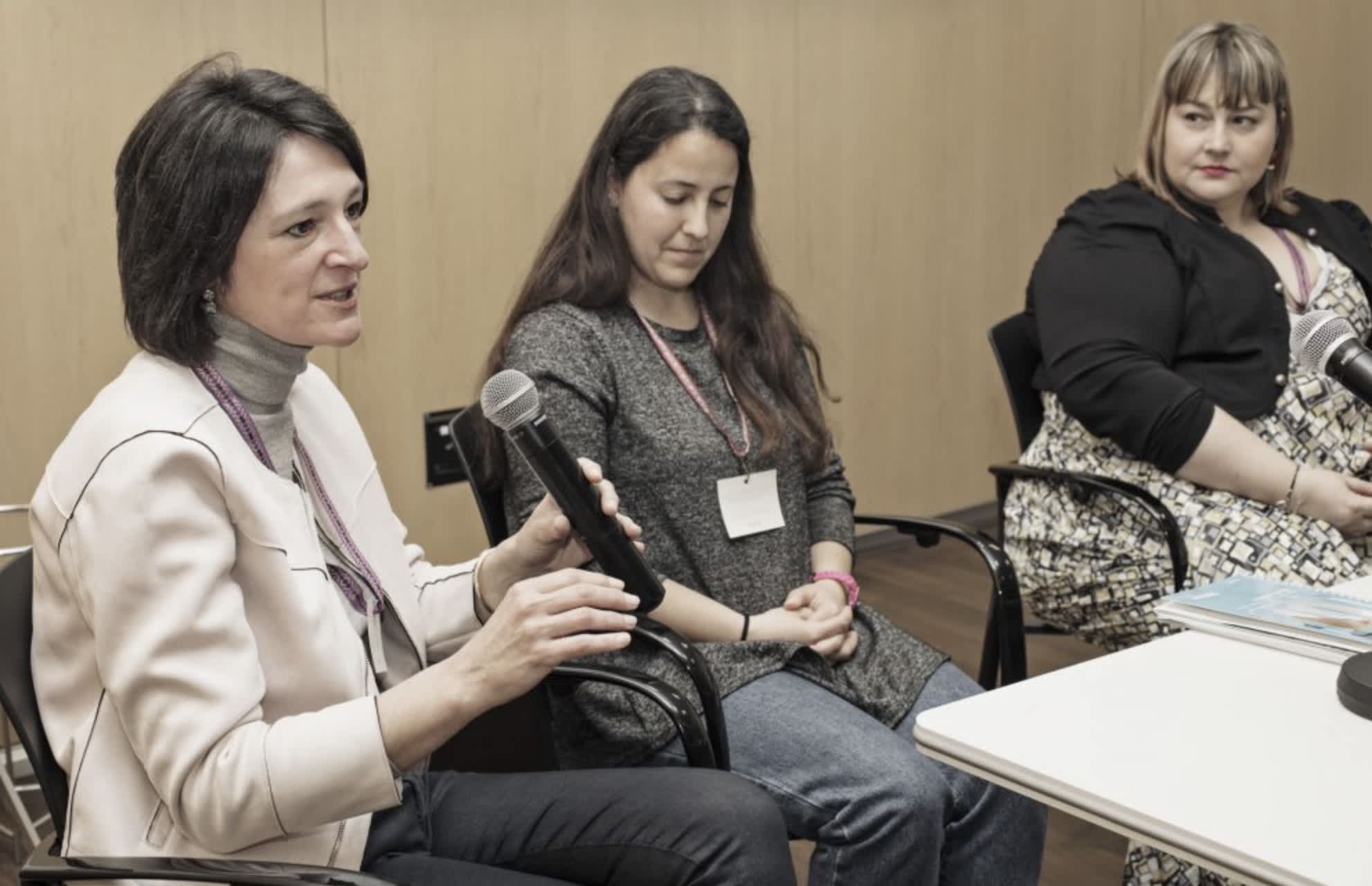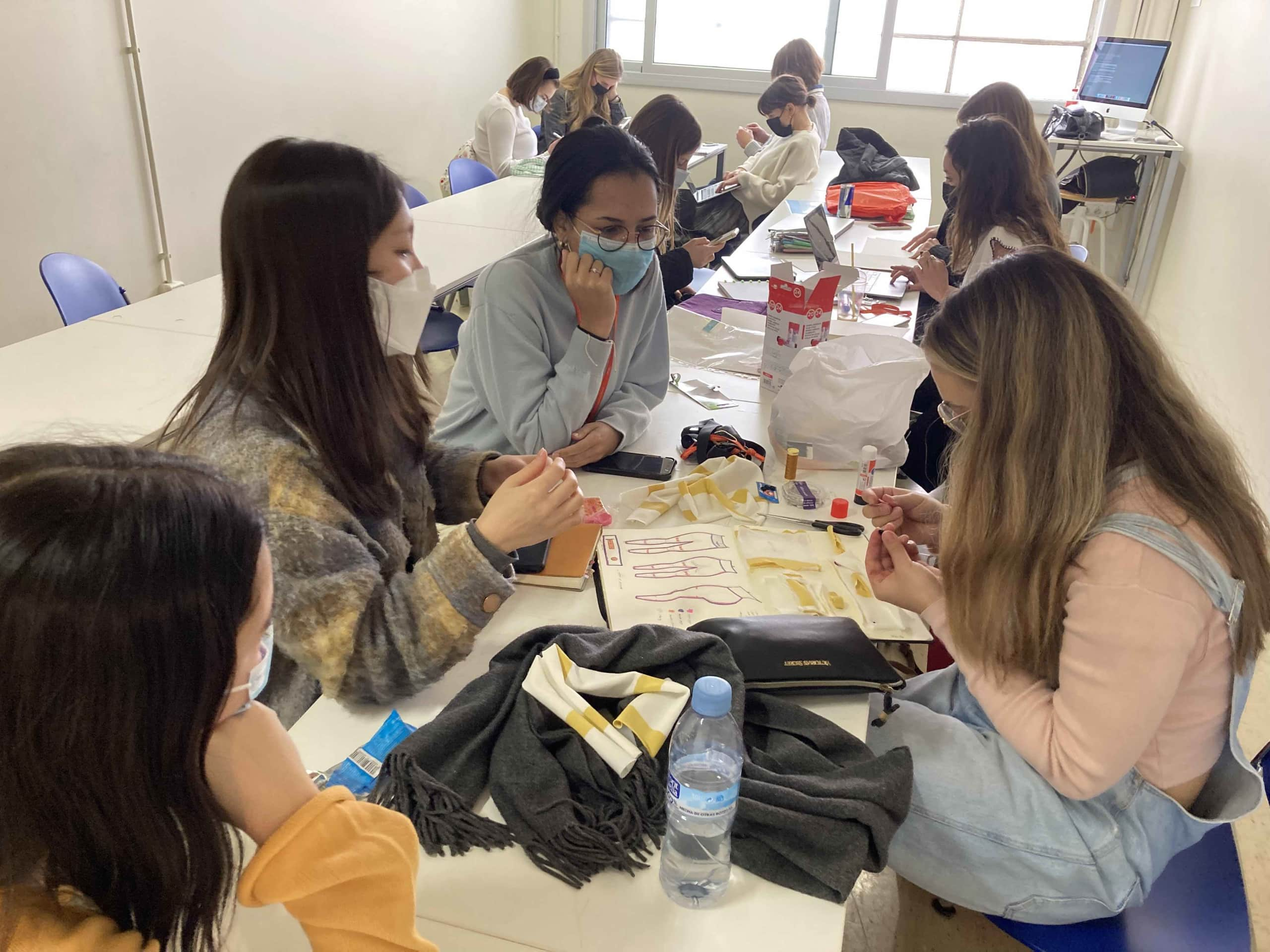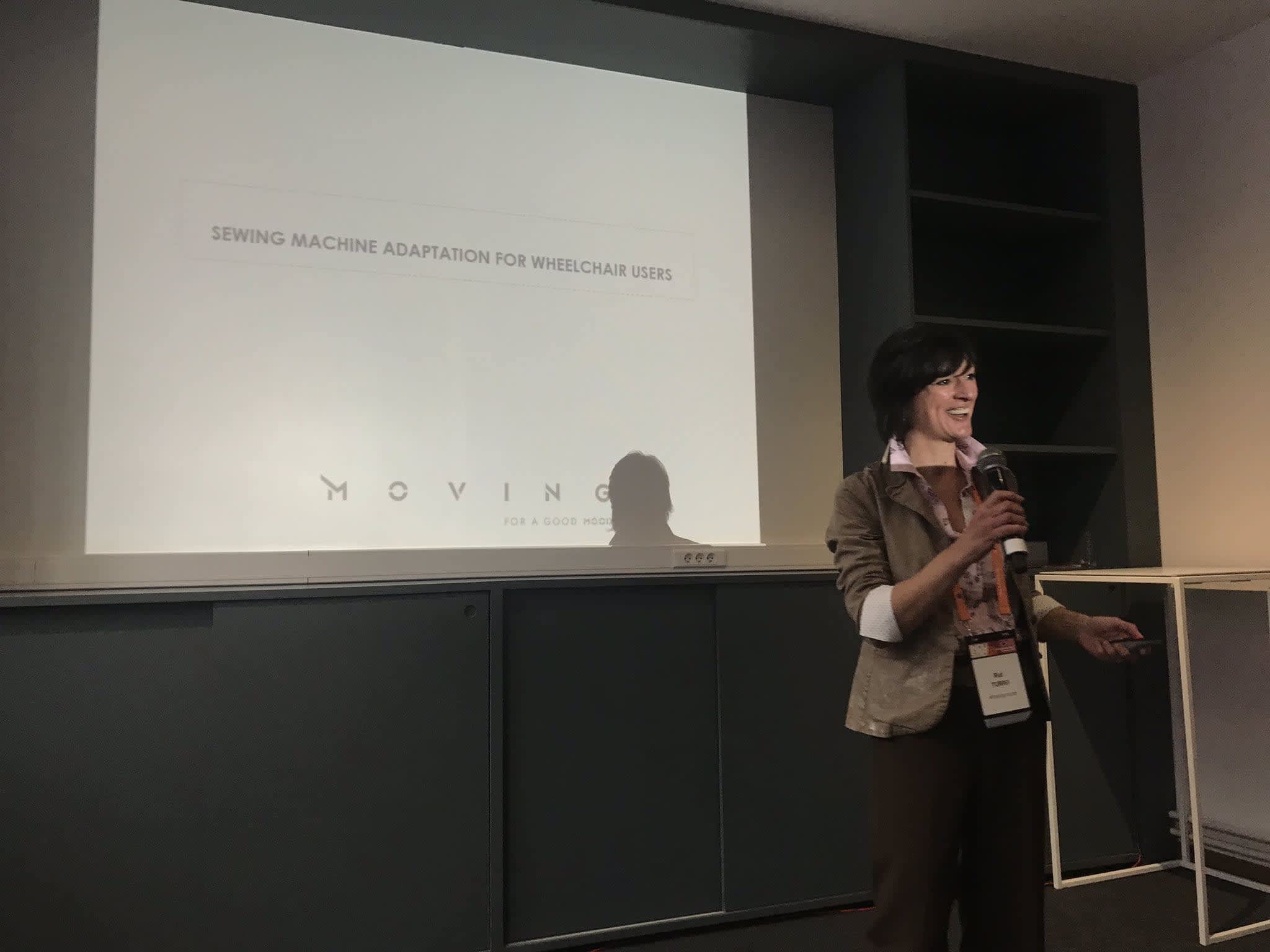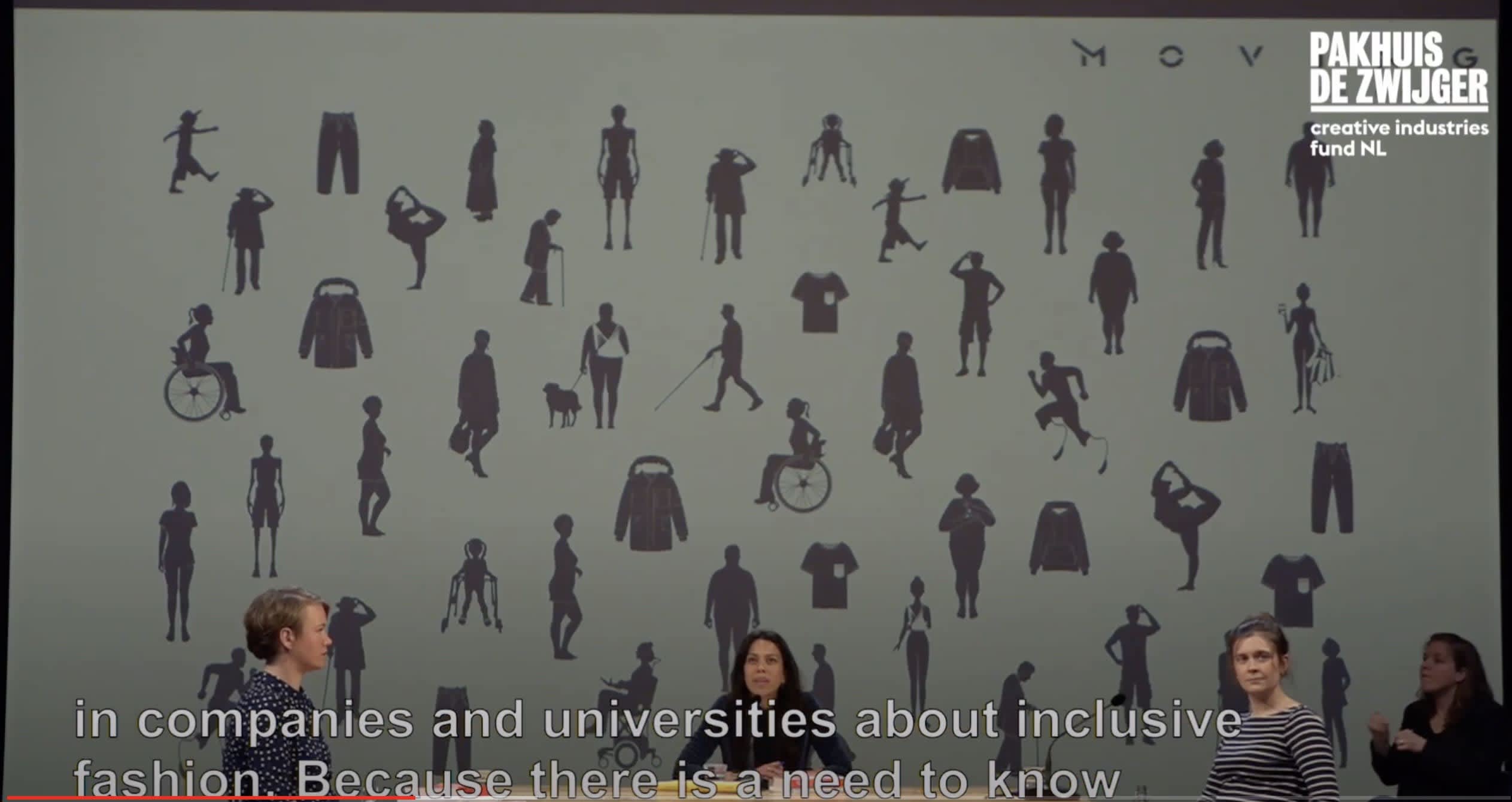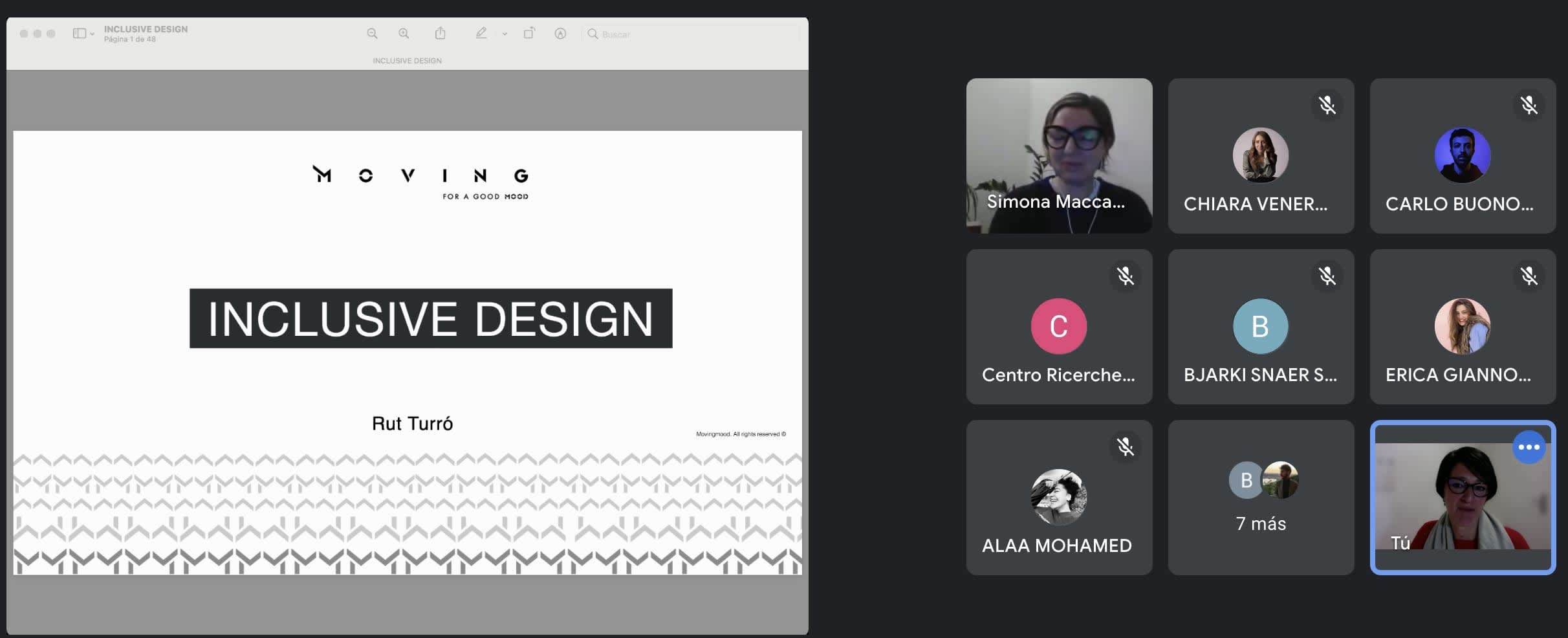 Images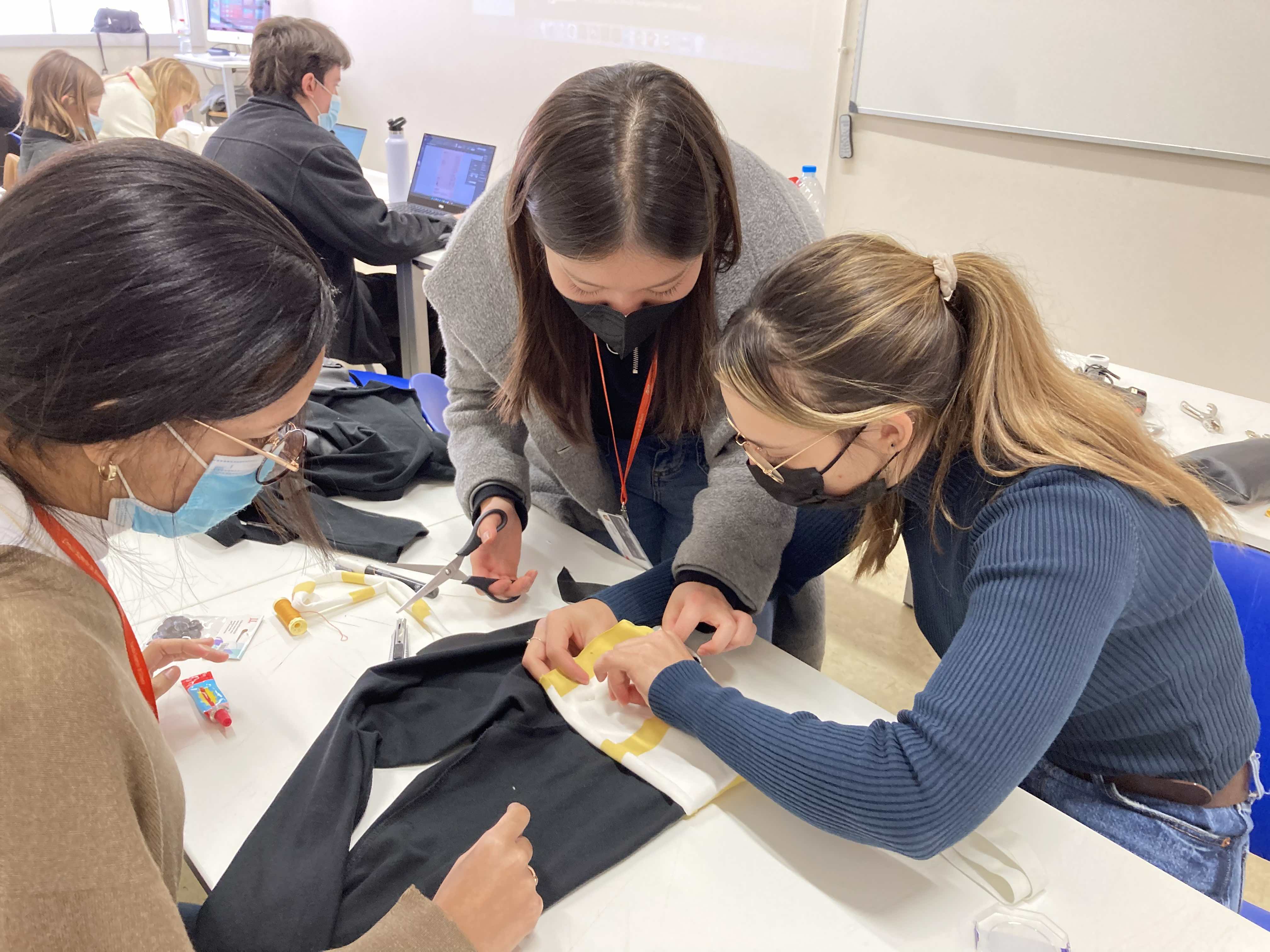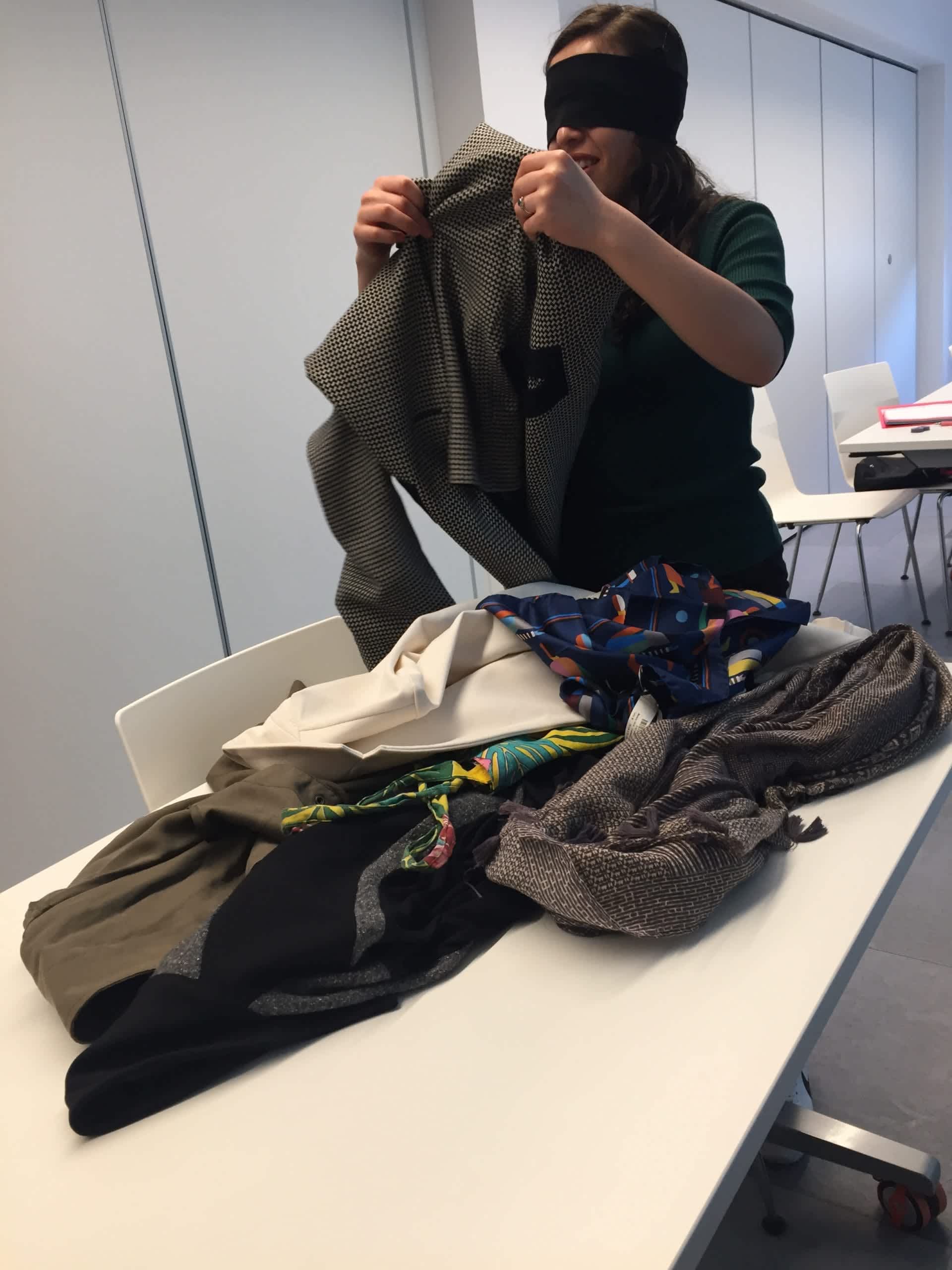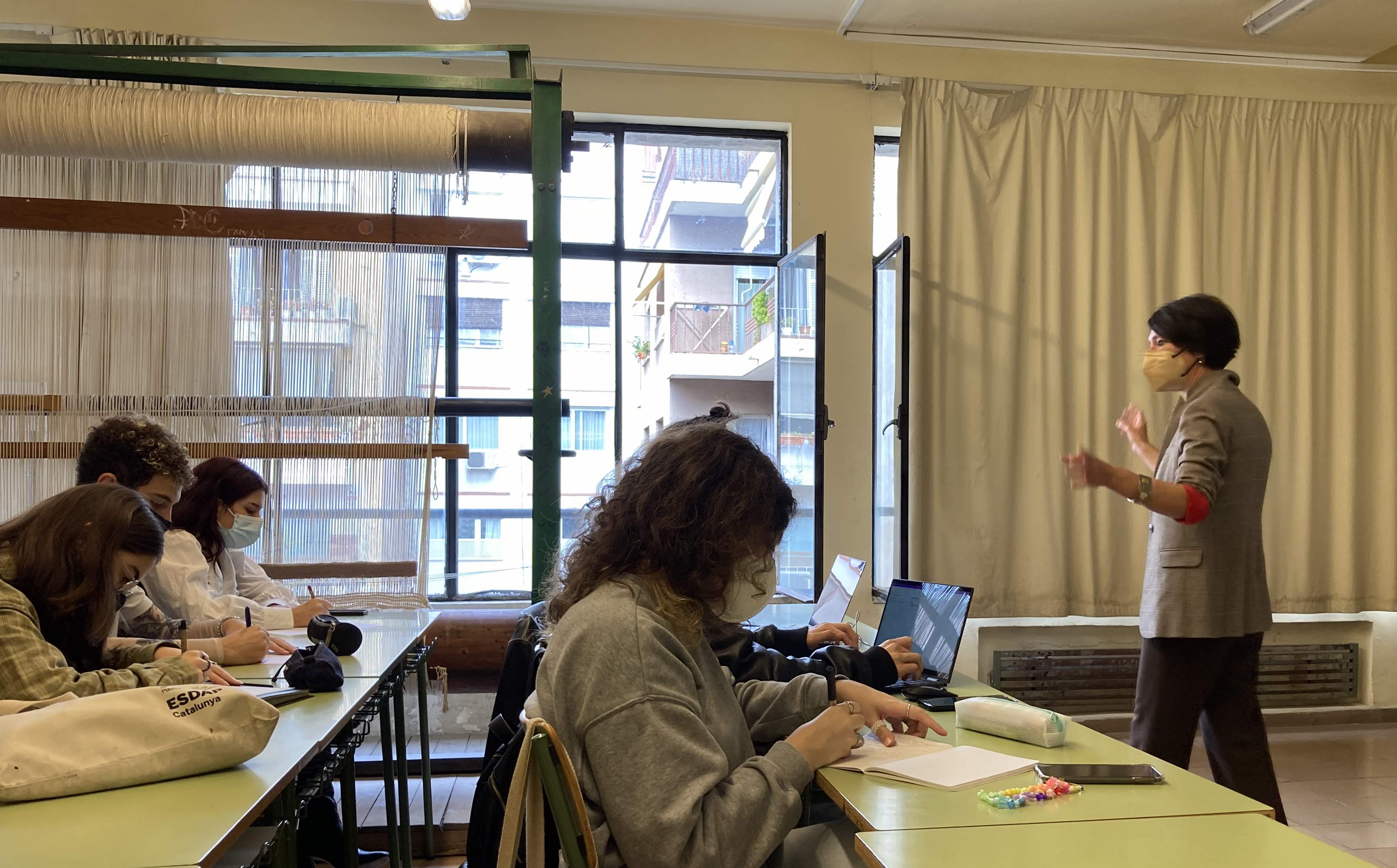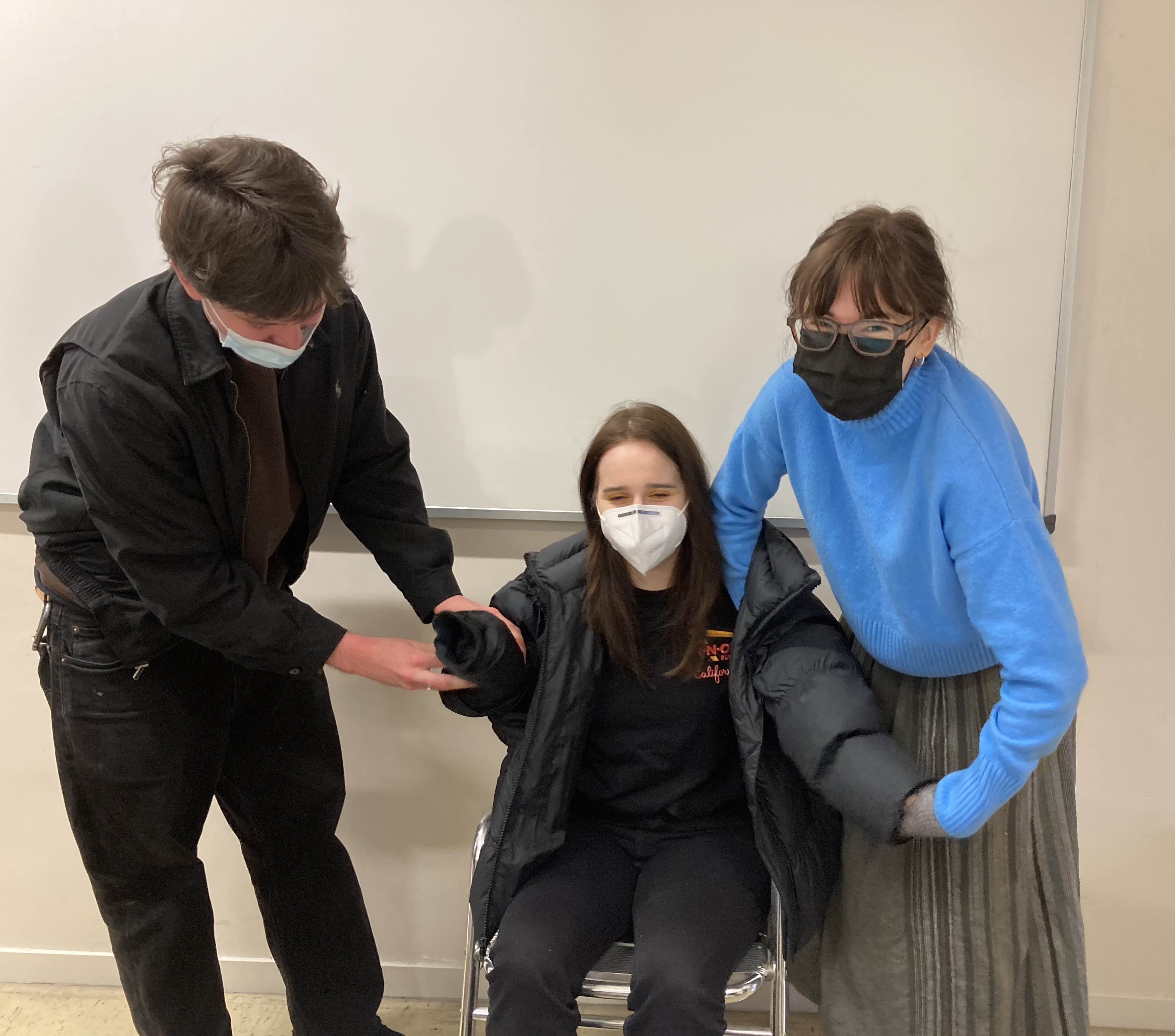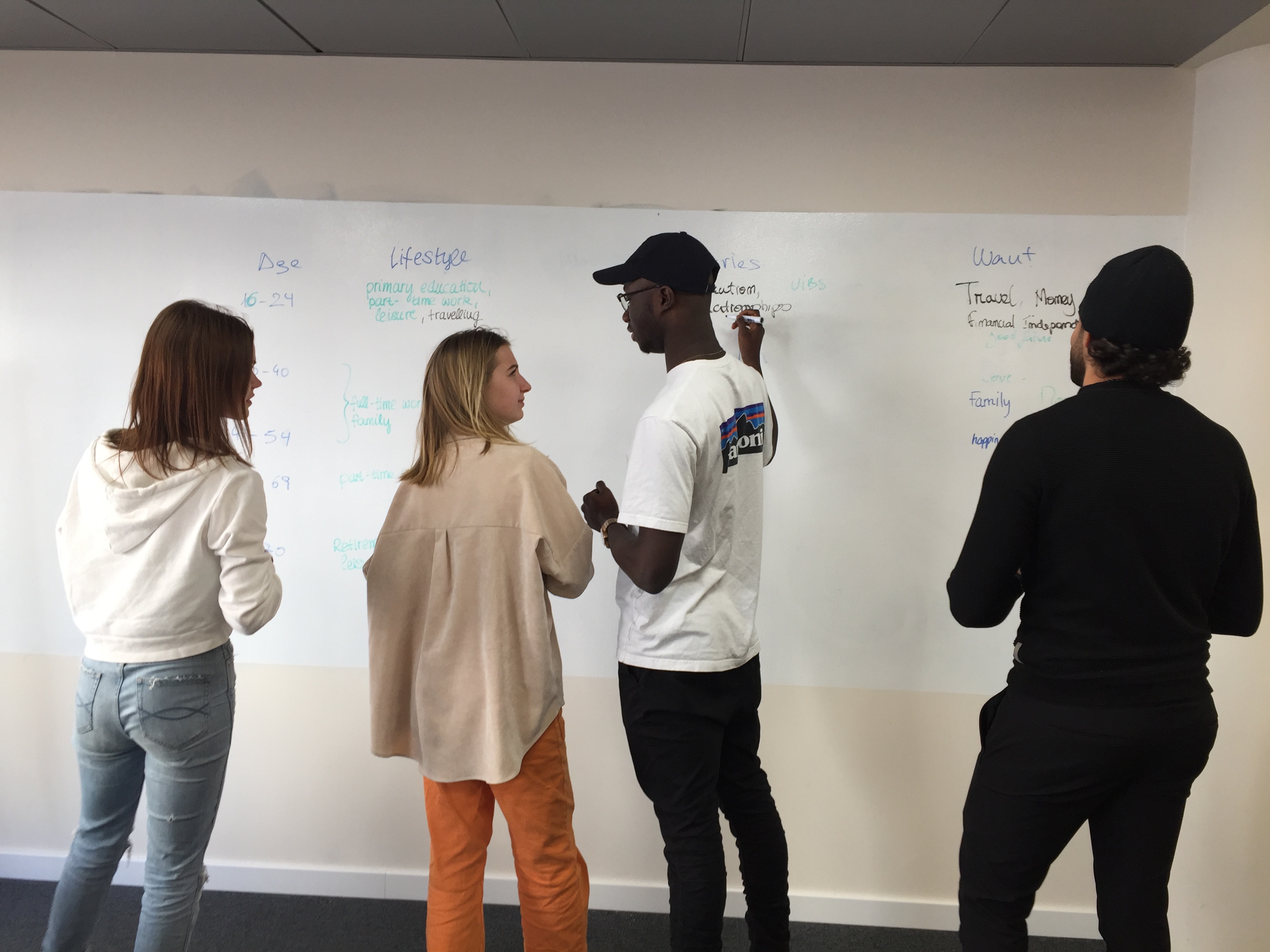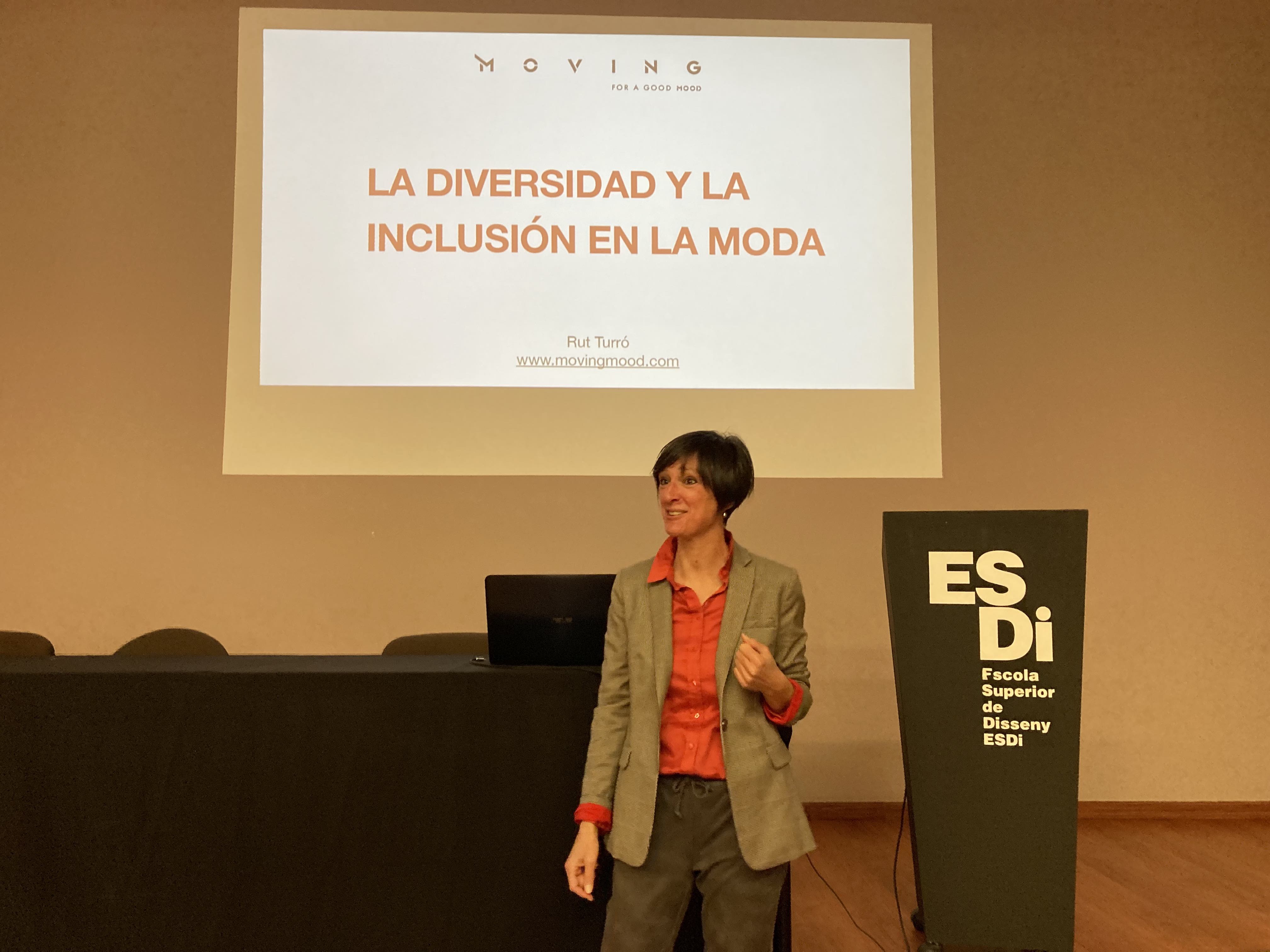 Learn how accessibility can expand your market and drive innovation.
Grow your career and sign up!
We are the only ones to offer specialised training in fashion accessibility. We develop materials and innovate products and services through continuous research.